In August of this year Graham Withers will turn 75 years young and is still heavily involved in business and his love for Drag Racing. I speak to many people who revisit the 'Good Old Days' of the antics that they and Graham would get up to whether it was racing to work in their 'pride and joy' cars of that era or at the Riverside Raceway back in mid 1960's. Others reminisce about the days that they grew up with Graham visiting him at his speed shop in Cheltenham or watching him on the various tracks in Australia in the 'Ampol GT' or his funny car 'Demons Disciple' which not only did he race 'aswell as other drivers', Graham also built the chassis for the funny car. Till my next blog J.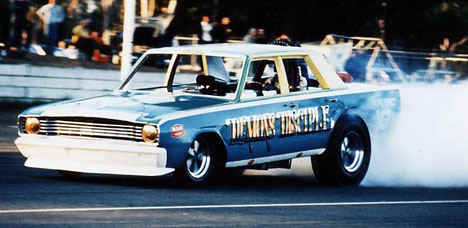 https://pro-race.com/wp-content/uploads/2019/09/pro-racer-range-22.jpg
1359
2379
Austin S.
http://pro-race.com/wp-content/uploads/2020/01/prorace-hd2019-300x168.png
Austin S.
2016-06-30 03:54:51
2019-09-12 03:08:27
Graham Withers – 75 Years Young & Still Going ……