PRO/STREET Application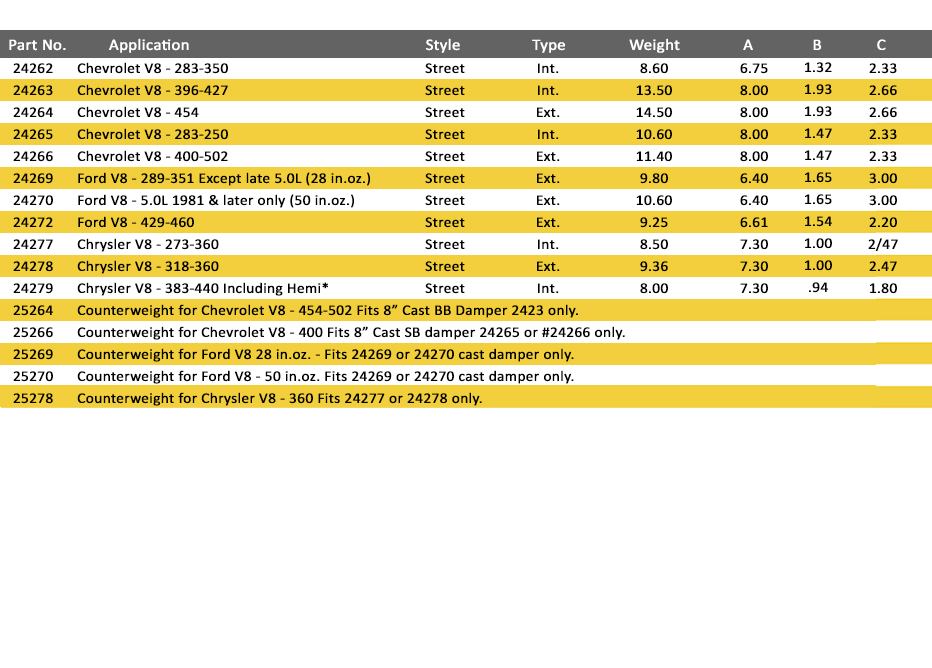 Note: The PRO/STREET counterweight fitted to #24266 Chevrolet V8-400 damper will NOT clear the Milodon cast aluminum front timing cover.
*Fits Chrysler 440 forged crank 361-381 "B" engine
forged cranks (62-70) and 413-426. Also fits Race and Street 426 Hemi with slight TDC adjustment as detailed in instructions supplied with damper.