November is a special time for PRO/RACE Performance Products, as it represents a series of milestones for PRO/RACE and President, Graham Withers.
Graham took home his very first National Top Eliminator Title in Sydney on 20 November 1966, at the second Australian Nationals with only three months experience behind him. He became Australia's first professional Drag Racer and the country's best-known drag-racing combination, Graham Withers and the Ampol GT Rail.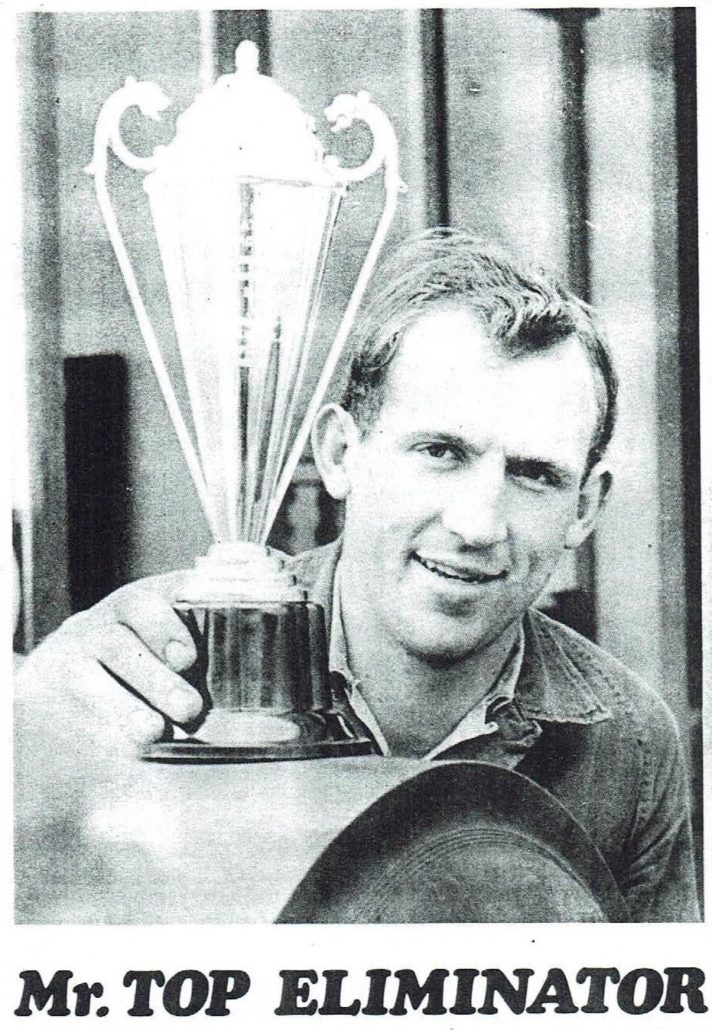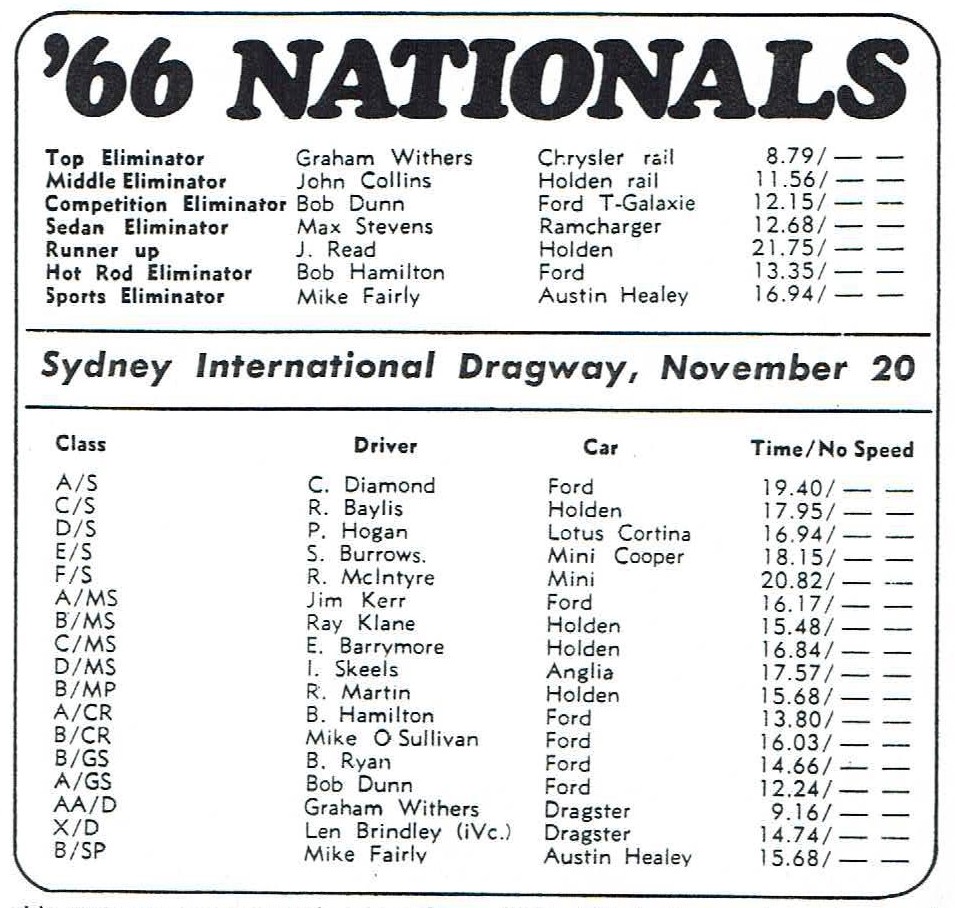 18 November 1967, the Ampol GT rail went on to make it two in a row smashing the record to smithereens at Surfers Paradise International Drag Strip with a shattering 7.87 blast. By the end of 1967, Withers was the top gun of Australian Drag Racing.

The "hat-trick" was completed on 3 November 1968, at Calder Raceway winning his third consecutive Top Eliminator Title making Withers a three times Australian National Drag Racing Champion. Withers held every speed outright and elapsed time record at every drag strip in Australia.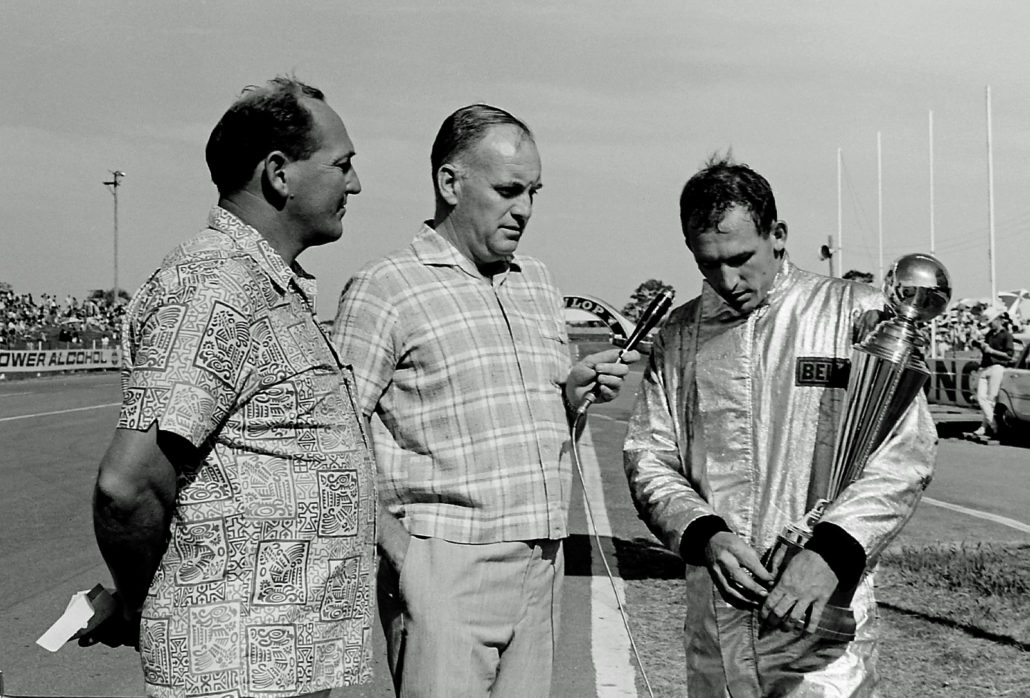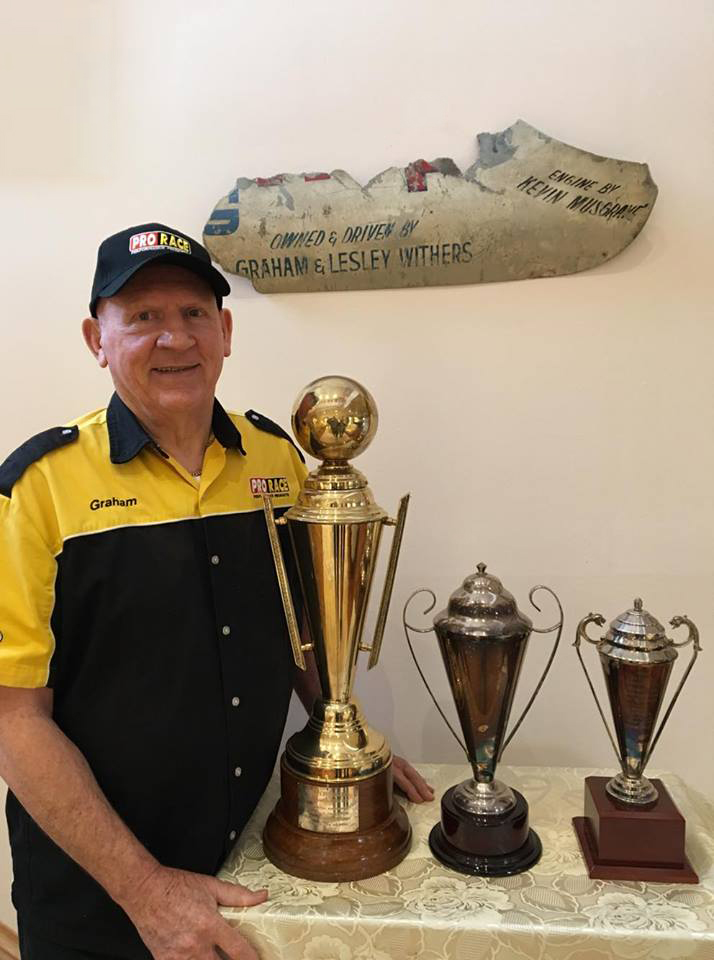 https://pro-race.com/wp-content/uploads/2019/11/Summer-Top-Hits-Youtube-Thumbnail-5.png
720
1280
Graham
http://pro-race.com/wp-content/uploads/2020/01/prorace-hd2019-300x168.png
Graham
2019-11-01 00:46:50
2019-11-01 00:46:55
NOVEMBER – THE MONTH OF THE WITHERS WINS